I put this post together almost a month ago, when the events in Tunisia were just beginning, but couldn't figure out how to get my images into the SmartMobs format — Howard gave me several nudges on twitter today, and voila! A second, more up to date post on Egypt and the net will follow shortly.
*
[ cross-posted from Zenpundit ]
Foreign Policy has had two articles up in the last couple of days with somewhat similar headlines: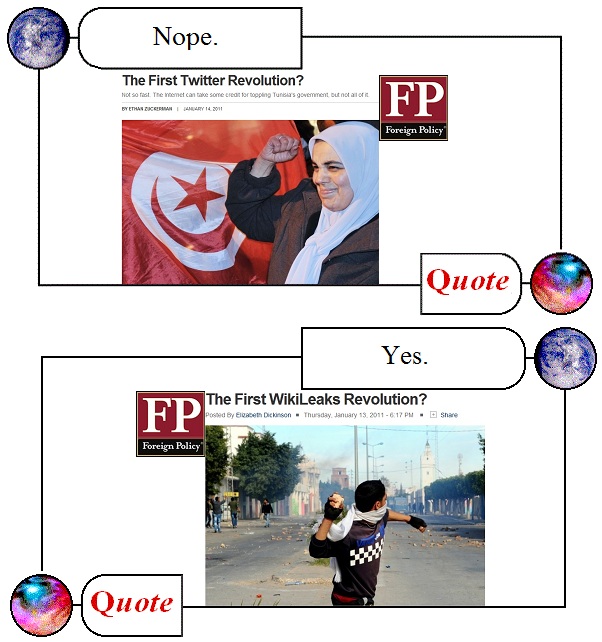 The site which specifically tracks WikiLeaks on Tunisia is TuniLeaks:

My rosette for best tweet of the week goes to Galrahn and all those who RT'd him:

What a world, eh?